Enjoy Yoga Outdoors in Encinitas!
Outdoor Yoga is back – – now in Encinitas!  Thursdays, 9:00 am, at Viewpoint Park in Encinitas.   There is no better place to practice yoga than outside, and this place is magical – – outdoors on the grass, under the trees, with a tremendous ocean view.
This class is Kundalini Yoga based that can be adapted for all levels. Everyone is welcome!  The park is located on "D" Street across from the Encinitas library. There is plenty of parking on the street, bathrooms if needed at the library, trees to shade us, and best of all, an ocean view! 🙂
When: Thursdays 9:00 a.m. to 10:30 a.m. with tea following. (Please plan on arriving no later than 8:45 to set up so we may tune in at 9:00.)
Where: Viewpoint park, Encinitas California. (on "D" Street across from the library). We will be up the steps on the green grassy area.    Please see map below or view map in web browser.
Cost: Donation. $10 or whatever you can donate.
What to Bring: blanket or large towel, yoga mat, hat and sunglasses if you prefer, water, and a smile  🙂
Parking Tips: Plenty of on street parking or park across the street in the library parking lot.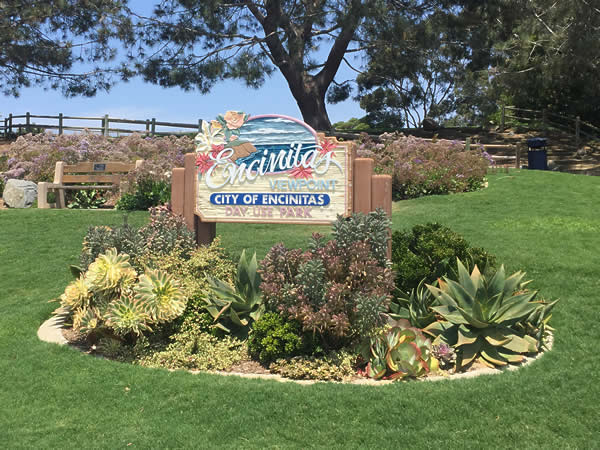 Viewpoint Park, upper area, across street from Library.
Get Email Updates